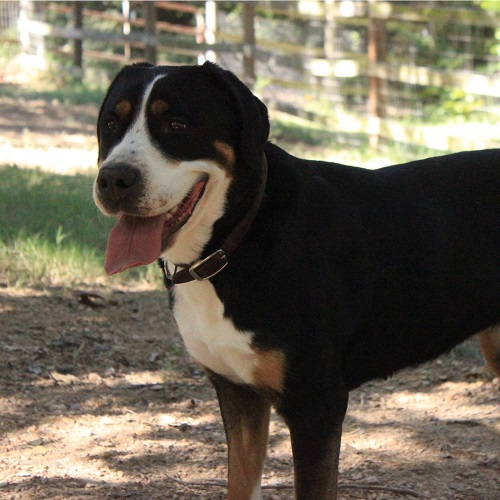 Mischke - (Purple Girl) - Fireside's Real and Spectacular
Mischke lives in Augusta, GA with her sisters Dani (Pink girl from this litter), Juno (her other dog "sister") and their owner, who is a dog trainer. Mischke has made major confidence gains and now enjoys hiking, daily walks, dog show trips, and playing with the dogs in training!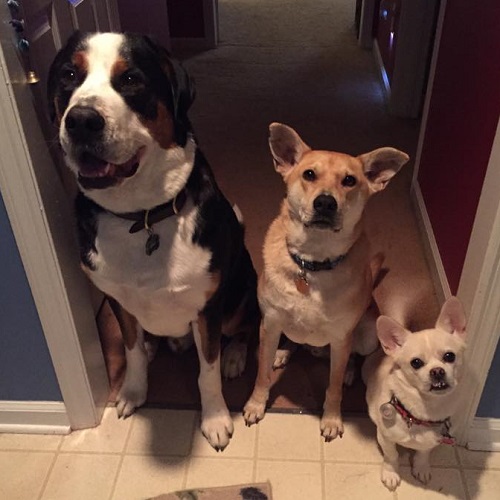 Otto - (Red Boy) - Fireside's You Double Dipped the Chip
Otto's owner is the practice manager at an animal hospital in the Sandy Springs/Atlanta, GA area and Otto and his housemates Petunia and Buster get to go to work with her weekly. Otto's owner says he seems to love every other dog he encounters, but is a teddy bear in a big body! Otto is a happy, outgoing, goofy Swissy.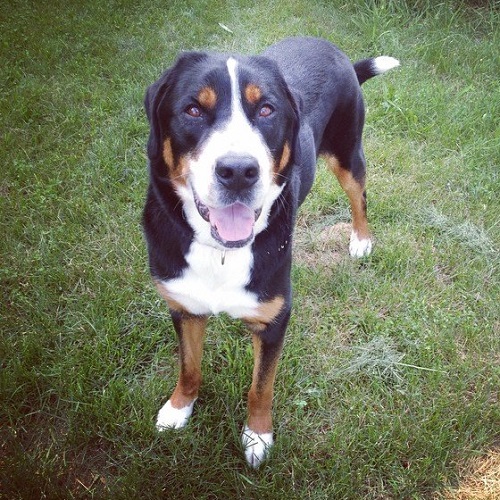 Vera - (RJ Girl) - Fireside's Can You Spare A Square?
Vera lives in Grand Rapids, MI and has a big fan following up there and on Facebook! She is the apple of her owner's eye, and I truly think she enjoys posing for the camera.